Come Practice with Me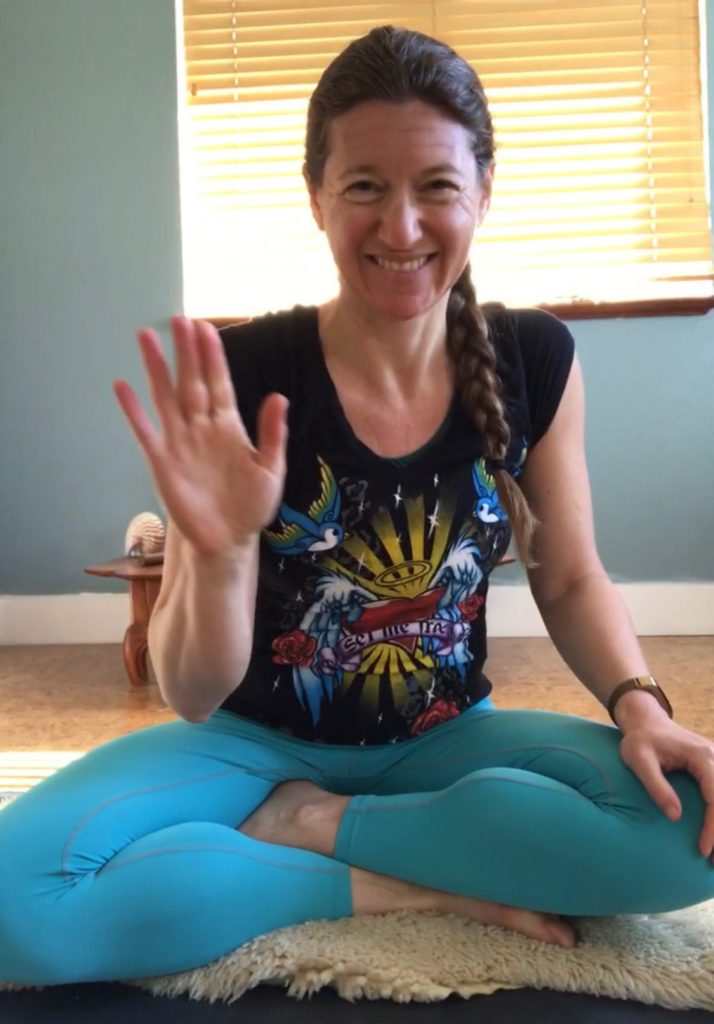 Hello friends near and far. Usually my classes are only for local students here in Boulder, Colorado. However, we are living in unprecedented times, yes? So, I have explored teaching over zoom to you, in your home.
If you'd like to practice with me live, my next class is Saturday August 1st.
All classes are donation based. If you feel moved to do so, please leave a donation by clicking below:

Recorded Sessions
In the meantime, here are 7 pre-recorded yoga sessions to support your mind, body, soul when you practice on a regular basis.
In these pre-recorded classes, I share with you some of my favorite practices that have benefitted me and my students for many years:
Embodied Yoga for Trauma Recovery
As many of you know, yoga is my daily practice. Coming to my mat during the stress of this time has been helping me stay grounded and balanced. If we haven't practiced together before, here's a little about my background. While I was introduced to yoga as a child, I officially adopted yoga as a self-care practice to manage stress and anxiety when I was in college. I have been teaching yoga for about 25 five years (since I was 22) and have designed a curriculum of therapeutic yoga for trauma recovery that I have taught for over 10 years.
One of my yoga students shared with me her story about how yoga saved her life. Life was good. She had a job she loved, was soon to be married, and had recently moved into a new home with her fiancé. Six months before the wedding she travelled to South America with her parents and without warning her mother had a heart attack and died in her arms. In shock and in grief she came home. Upon her return she attempted to re-engage her life as she had known it. But the grief, anxiety, and panic became unbearable and began to interfere with her ability to live her life…Read about how yoga changed her life here.

Embodied Yoga Summit
I had the honor of teaching a class on Vagus Nerve Regulation, Embodied Yoga, and Trauma Recovery. The summit explores the power of embodied yoga to heal, transform and awaken yourself to the vibrancy of life. Here is a link to the summit.
Here is a link to the Handouts from my presentation at the summit:
Learn more about Embodied Yoga here…
Read More