Explore The Satisfaction Cycle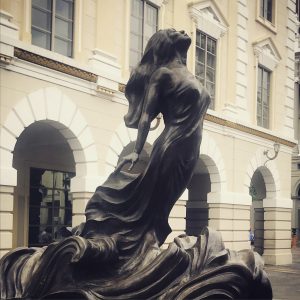 The satisfaction cycle is a concept that comes from Body Mind Centering (BMC) which was developed by Bonnie Bainbridge Cohen. This influential work in the field of somatic psychology proposes that our early learning of developmental movement patterns influences our sense of who we are in the world. For example, knowing that you are safe to explore your environment, that you can reach for what you want, and that that you can receive it once you get it provides a deep sense of accomplishment and gratification. Most importantly, movement patterns that are not sufficiently embodied can create disruptions not only in your physical development but in other areas of your life, such as the ability to relax, learn, process your emotions, communicate your needs, or have meaningful relationships.
Before you were able to stand, walk, or talk, in fact, even before you were born, you began to explore your world through your body. Your natural reflexes such as sucking, curling, reaching, and grasping movements allowed you to know yourself. You progressed through rolling and crawling until you eventually learned to walk. None of this needed to be taught to you, these reflexes act like a set of blueprints. However, this instinctual developmental process can be disrupted by relatively common events such as the birth of a sibling or by much more disturbing childhood events such as neglect or trauma.
As we grow up it is common to lose connection with our instinctual self. Our use of symbols and language disconnects us from the simplicity of our embodied experience. Moreover, if you have experienced abuse or neglect as a childhood, you may have had to override movement impulses to survive.
"Somatic psychology reminds us that the body does not just hold the memory of what happened to you, it holds the memory of what wanted to happen. For example, you can think of a child who was threatened and wanted to kick, scream, or run away but wasn't able to do so for fear of making a bad situation worse. Somatic psychology helps us to slowly and mindfully reclaim these movement impulses as part of our healing. Embodying the satisfaction cycle can help you to connect to your inner sense of self and restore your birthright of balance in mind and body."
–Dr. Arielle Schwartz