The Post Traumatic Growth Guidebook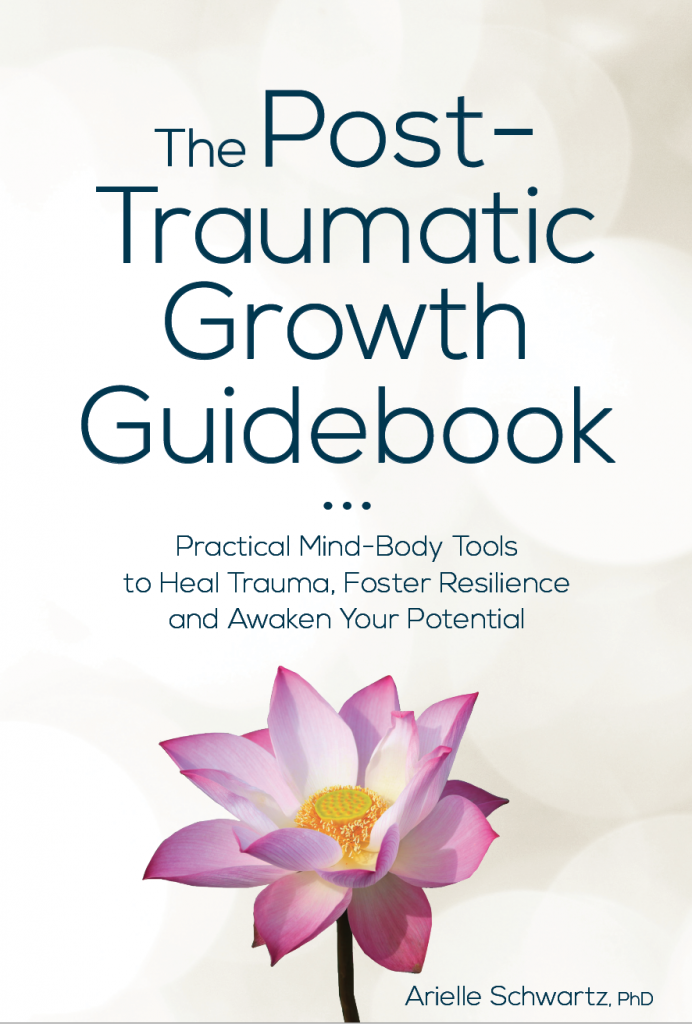 The Post Traumatic Growth Guidebook: Practical Mind-Body Tools to Heal Trauma, Foster Resilience, and Awaken your Potential provides resources to help you connect to your inner strength and wisdom. This book invites you to see yourself as the hero or heroine of your own life journey. A hero's journey involves walking into the darkness on a quest for wholeness. This interactive format calls for journaling and self-reflection, with practices that guide you beyond the pain of your past and help you discover a sense of meaning and purpose in your life. Successful navigation of a hero's journey provides opportunities to discover that you are more powerful than you had previously realized. Click here to order the book on Amazon.
The Complex PTSD Workbook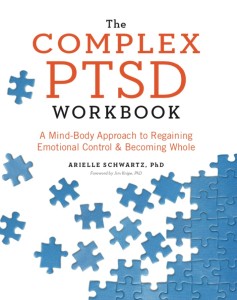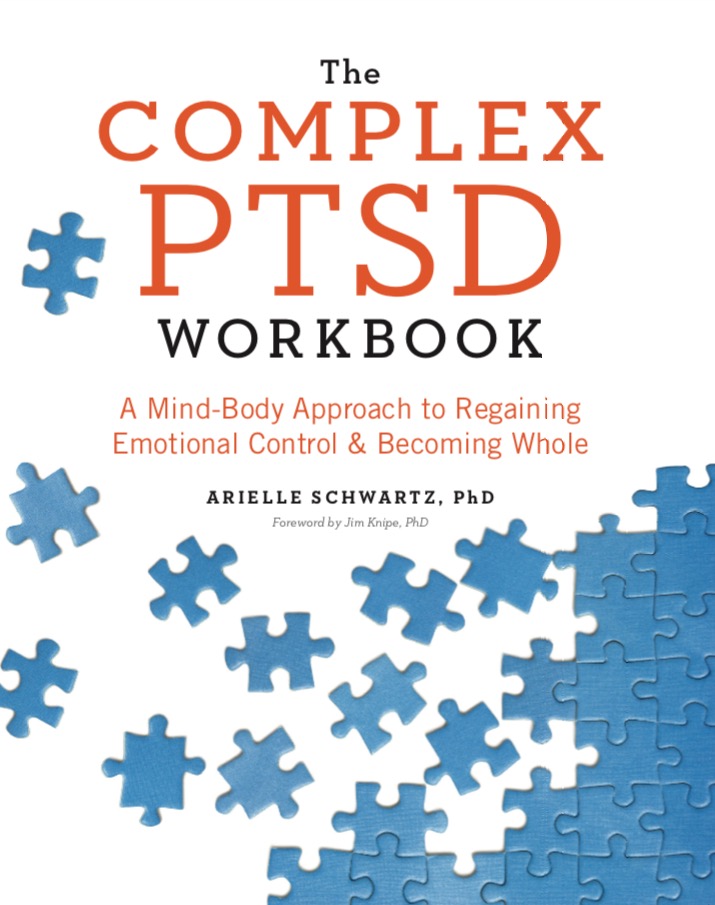 The Complex PTSD Workbook applies a mindful, strength-based perspective and offers a synthesis of therapeutic methods for healing including somatic therapy, EMDR, CBT, DBT, and mind-body perspectives. Click here to increase your toolbox for healing. Whether you are a client or a therapist this book will offer a guided approach to trauma recovery.
A Practical Guide to Complex PTSD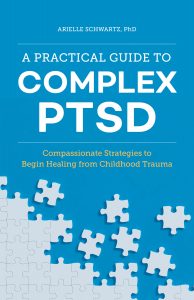 As a compliment to the Complex PTSD Workbook, A Practical Guide to Complex PTSD: Compassionate Strategies for Childhood Trauma, is meant to provide compassionate support for the process of healing from childhood trauma. You can think of it as a lantern that will illuminate the dark spaces and provide a sense of hope in moments of despair. The practical strategies you will learn in this book are taken from the most effective therapeutic interventions for trauma recovery. You will learn the skills to improve your physical and mental health by attending to the painful wounds from your past without feeling flooded with overwhelming emotion. My wish is to help you discover a new sense of freedom. The traumatic events of your past no longer need to interfere with your ability to live a meaningful and satisfying life. Click here to Order on Amazon.
EMDR Therapy and Somatic Psychology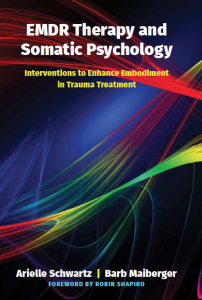 This book serves as a guide to help EMDR practitioners integrate somatic therapy into their sessions and to meet the growing interest in a synthesis of Somatic Psychology with EMDR Therapy as a comprehensive trauma treatment model. This integrative treatment model will teach you how to invite the client to sense and feel the body as a foundation for working through traumatic memories in a safe and regulated manner in order to facilitate lasting integration. Click Here to order on Amazon. 
About Dr. Arielle Schwartz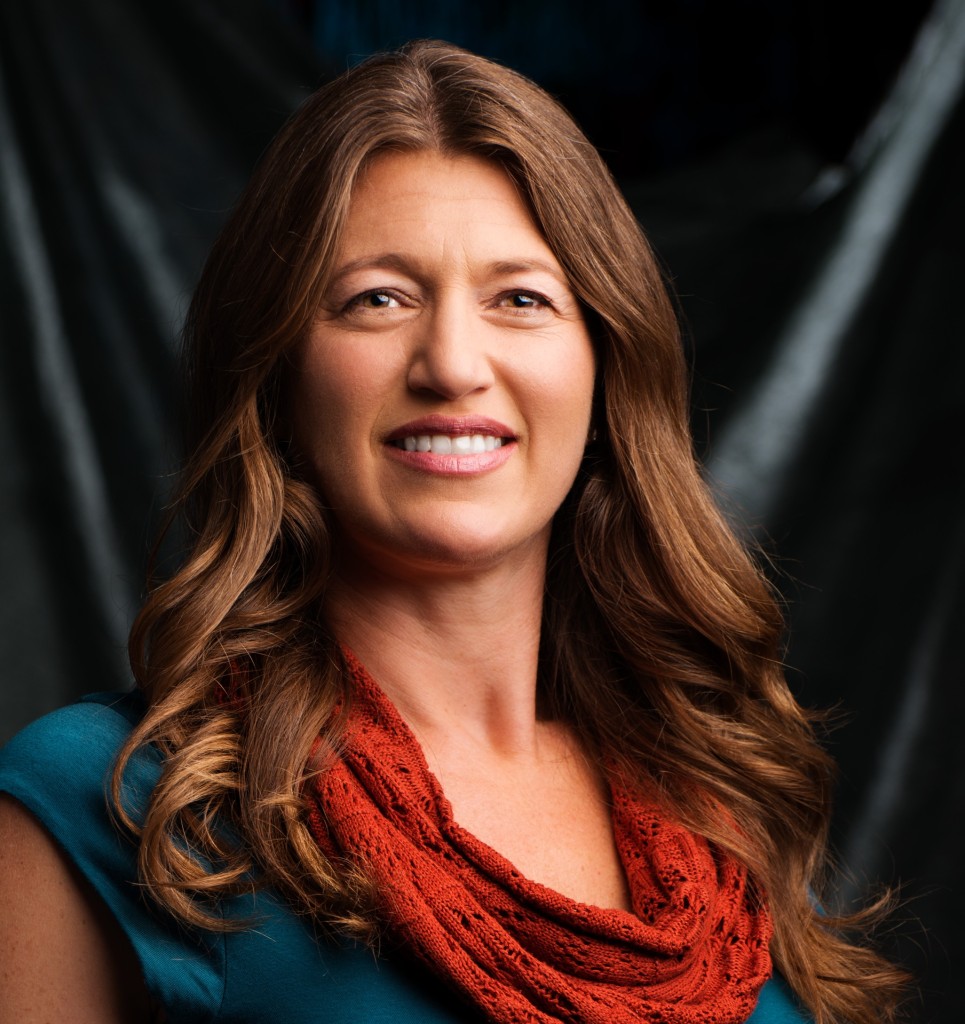 Dr. Arielle Schwartz is a licensed clinical psychologist, wife, and mother in Boulder, CO. She offers trainings for therapists, maintains a private practice, and has passions for the outdoors, yoga, and writing. She is the developer of Resilience-Informed Therapy which applies research on trauma recovery to form a strength-based, trauma treatment model that includes Eye Movement Desensitization and Reprocessing (EMDR), somatic (body-centered) psychology and time-tested relational psychotherapy. Like Dr. Arielle Schwartz on Facebook, follow her on Linkedin and sign up for email updates to stay up to date with all her posts.