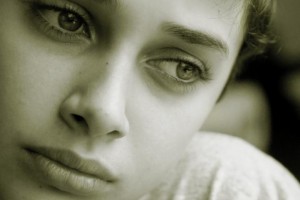 Post Traumatic Stress Disorder results from a traumatic event that was experienced as overwhelming and therefore was unable to be processed by the client.
Symptoms of PTSD in Adults:
Re-experiencing symptoms such as flashbacks, nightmares, or ongoing fear
Avoiding situations that are reminders of the event
Feeling numb, cut-off, or unable to remember parts of the traumatic event
Feeling "keyed-up", being easily startled, or having difficulty concentrating
Feelings of hopelessness, shame, or despair
Sleep problems
Overtime, untreated PTSD can lead to relationship, employment, and drug or alcohol problems.
Read Marie's story – An EMDR Case Study to learn more about the effects of this powerful treatment tool for PTSD.
Symptoms of PTSD in Children:
Increased separation anxiety
Trouble sleeping
Nightmares
Trouble with daytime or bed wetting even if previously toilet trained
Trauma related play, drawings, or stories.
Increased irritability or aggressive behaviors
Concentration and Attention Problems
Read more about EMDR and the treatment of PTSD in children