Exploring Post-Traumatic Growth
Trauma affects the best of us, and its effects can linger, limiting your ability to live with joy and abundance. Whether it occurred during a single event or repeated trauma, recently or in childhood, it can have lifelong effects: anxiety, depression, chronic health issues, flashbacks, a disconnection from the body, trust and intimacy challenges, or feeling worthless and broken.
Yet, as impossible as it may seem, you can return to wholeness.
Beyond Trauma is a weekend-long retreat designed to support your wellbeing and growth after trauma.
Let's Engage the Journey of Resilience, Hope and Growth Together
I am offering an in-person training, "Beyond Trauma: A Guided Journey of Resilience, Hope and Growth" at the Art of Living Retreat Center in Boone, NC. The retreat, which will run June 9th-11th, 2023, is based upon my award-winning book The Post-Traumatic Growth Guidebook.
This event has been designed to be available to everyone; it is an all-levels event, open to anyone including those who've never done yoga. Any movements offered can also be done seated in a chair. Comfortable clothing is recommended for ease of movement and simply to be as comfortable as possible during training.
In this heart-opening and experiential setting, you'll:
Discover how my 6 R's can help you move past trauma by rewiring your nervous system
Learn the 5 types of resilience — and how to develop your own method for discovering what's best for you
Discover how to access your deep well of spiritual resilience through awareness of your authentic nature
Explore the vagus nerve and why it's called the body's superhighway to health
Be given simple tools for regulating your nervous system to give you greater control over how you respond
Be guided through your Hero/Hereoine's journey with experiential, body-centered tools to foster post-traumatic growth
Connect with a like-minded community
Beyond Trauma
You'll discover that accessing your intrinsic wisdom with practical tools can help you feel more connected to yourself and others — and view these traumatic times as a portal leading to unparalleled growth and empowerment.
Join me to discover how you can heal past trauma, be happier and healthier, and live with more purpose and meaning. At the retreat, you'll be invited to participate in therapeutic journaling and yoga, guided meditations, conscious breathing, and group discussion. As you work through these tools, you may find that you can then help others to free themselves as well.
In this free video, I give you an introduction to the offering, giving you a felt experience for what I teach and how I approach this work. I hope you will consider joining us in Boone, NC, June 9th-11th, 2023, for this transformative event. Tuition is $320, plus lodging and meals, which are available through the program.
Learn More
Learn more about the "Beyond Trauma: A Guided Journey of Resilience, Hope and Growth" Retreat offering.
I hope that you will join me.
About Dr. Arielle Schwartz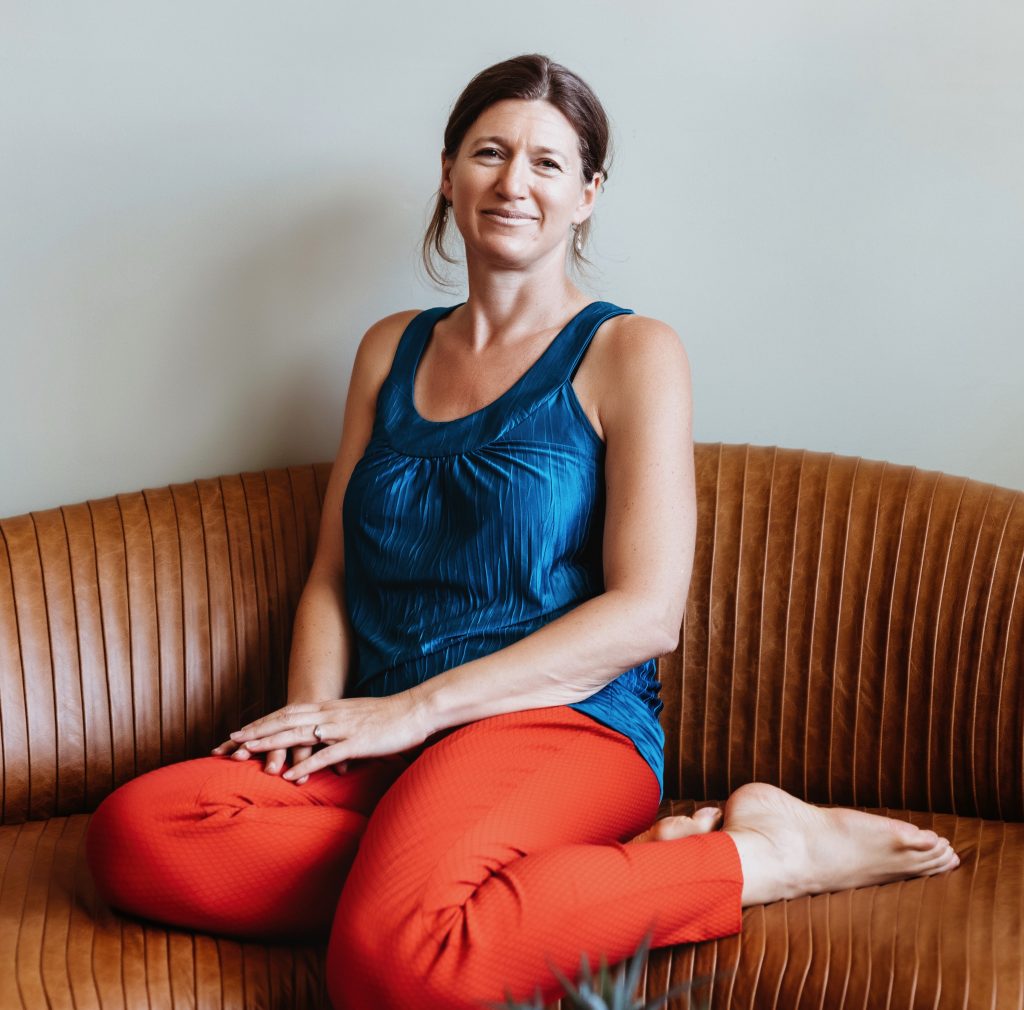 Arielle Schwartz, PhD, is a psychologist, internationally sought-out teacher, yoga instructor, and leading voice in the healing of PTSD and complex trauma. She is the author of five books, including The Complex PTSD Workbook, EMDR Therapy and Somatic Psychology, and The Post Traumatic Growth Guidebook.
Dr. Schwartz is an accomplished teacher who guides therapists in the application of EMDR, somatic psychology, parts work therapy, and mindfulness-based interventions for the treatment of trauma and complex PTSD. She guides you through a personal journey of healing in her Sounds True audio program, Trauma Recovery.
She has a depth of understanding, passion, kindness, compassion, joy, and a succinct way of speaking about very complex topics. She is the founder of the Center for Resilience Informed Therapy in Boulder, Colorado where she maintains a private practice providing psychotherapy, supervision, and consultation. Dr. Schwartz believes that that the journey of trauma recovery is an awakening of the spiritual heart.