Embodied Self-Care for Therapists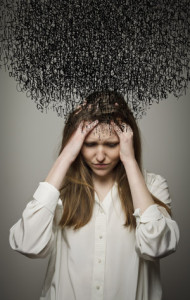 This post focuses on the importance of self-care for therapists who work with trauma. Without a commitment to self-care, maintaining a practice focused on the treatment of PTSD can have a significant impact on the mental, emotional, and physical health of the therapist. You can think of this impact as existing on a Burnout Continuum that begins with relatively mild caregiver stress that builds over time progressing into compassion fatigue, vicarious trauma, secondary trauma symptoms, and, in the worst case, into complete burnout. Trauma counselors, such as those who practice EMDR therapy or Somatic therapy, need to have sufficient support to process the mental, emotional, and physical weight of the traumatic material that they are exposed to. Otherwise, it is common to begin to feel weighed down by the heaviness of this work and, as a result feel tension in the body, fatigue, and emotions of anger or resentment.
Clients with trauma often come in with extreme states of high or low arousal. They might be trembling with anxiety and panic, flattened by depression and despair, or numbed by dissociation. The psychophysiology of these states can be induced in therapists. When therapists recognize that they have joined with the physiology of the client they are better able to engage their boundaries or explore valuable self-care strategies. In addition, we must remember that therapists are people first. We come into the field of trauma work with our own historical wounds and injuries. This work tends to flush to the surface personal unfinished business such as unprocessed traumatic memories or attachment related material.
"We must take a preventative approach to mitigate therapist burnout by addressing risk factors and responding to early symptoms of caregiver stress. Too much empathy can have negative repercussions. A therapist must first start by resourcing and re-energizing the self. A therapist who focuses on self-regulation during a session can serve as an important model for the client. This process also allows the physiology of the therapist to be an available, present-centered resource for the client."
-Dr. Arielle Schwartz Continue reading →