Trainings and Presentations

Upcoming Training Dates:
---
Upcoming Events: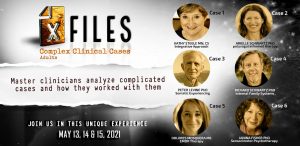 May 13th-15th, 2021
Join us for this unique and extraordinary series where you can watch and learn from some of the best experts and master teachers in the field as they navigate through some of their most complicated adult cases. You will be exposed to multiple theoretical frameworks and ways of looking at the clinical landscape of Adults with complex clinical presentations.  What theories and what approaches guided their clinical decision making and case conceptualization as well as the treatment strategies they used that proved effective will be presented. These master clinicians will share with us the dilemmas and intricacies they faced and how they resolved them as well as what they discovered from working with these cases that we all can learn from and utilize. A one-of-a-kind Online experience that students and practitioners should attend. This is an incredible opportunity to dive into the heart of clinical practice accompanied by some of the very best!
April 27th, 2021 – September 21st, 2021
Combining trauma skills training with live case consultation,?my new?6-month?programme?will not only give you direct access to expert skills including assessment skills,?stabilisation?techniques and somatic interventions. But you will also be learning alongside committed colleagues, with the opportunity to present case material, share experiences, and reflect on the work of your peers.
Trauma Skills training: Take part in 6 interactive skills enhancing sessions, guided by Dr. Schwartz's integrative model. You will learn essential healing practices from relational therapy, mindful body awareness, parts work therapy, cognitive behavioural therapy, EMDR, somatic psychology, and complementary and alternative medicine (CAM). The Skills Training Groups will be available to all and designed to be interactive with no limit on participants.
Consultation Groups: Reserve your place for 6 exclusive live, online consultation groups, limited to 28 people. In these groups, Dr. Arielle Schwartz will consult on three cases, giving you the chance to come together and learn from each other. Case submissions will be selected from by the clinicians at PESI UK, ensuring a rich and relevant spread of clinical themes. The Consultation Groups will have a 28-person limit, to encourage the development of a true learning community.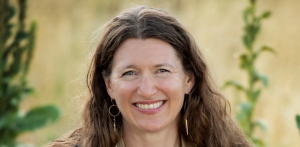 September 22nd-24th, 2021
In this engaging and informative three afternoon Live Webinar training by Dr. Arielle Schwartz, you will learn a biopsychosocial model of care which takes into account objective physical and biological factors of pain and illness as well as factors that are psychological or psychogenic in origin. Within this training, you will develop an understanding of the polyvagal theory as related to trauma recovery. A biopsychosocial approach assists clients to increase their sense of control, self-efficacy, and self-regulation regarding the intensity and duration of disturbing physical symptoms. You will learn tools to address client experiences related to medical mismanagement, invasive medical procedures, or the lack of control that commonly arises with chronic pain and illness. Treating somatic disorders and illness can be challenging; especially when the etymology lies in complex, developmental trauma. Therefore, you will be guided to assess for dissociation, lack of affect tolerance, or secondary gains that may block successful resolution of traumatic events.
---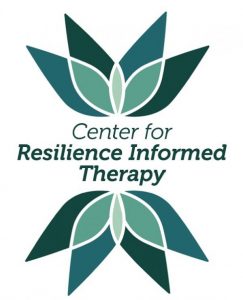 Recorded Webinar Topics:
Vagus Nerve Yoga: Simple Practices to Enhance Wellbeing
Resilience Informed Therapy
Vagus Nerve and Trauma Recovery
Somatic Psychology
Addressing Dissociative Symptoms in Complex PTSD
---
Purchase Previous Trainings: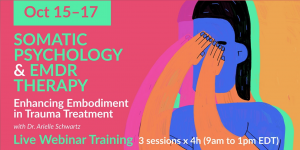 In the recording of this 3-day live webinar, Dr. Arielle Schwartz offers an experiential workshop on Somatic Psychology and how it interfaces with evidence based trauma treatments. When clients suppress emotions, they can present somatically. Traditional approaches to therapy attend to the cognitive and emotional aspects of clients' lives, while the somatic experience is often left out of the room. "Talk therapy" can have limited effectiveness for clients with somatization symptoms, developmental trauma, dissociative defenses, or debilitating feelings of shame. It is therefore, important for therapists to become skilled at working with client's nonverbal and somatic communications. Interventions to enhance embodiment in trauma treatment expand the therapeutic experience beyond where words can take a client.
---
Learn More about Upcoming Trainings:



Online and Live Trainings with NSCIENCE


Past Trainings/Presentations
EMDR Therapy and Complex PTSD

EMDR and Dissociation: Reflections, Considerations, and Cases
EMDR Therapy Tools for Attachment Trauma
Play Therapy and EMDR for Children
Embodied Culture: A Somatic Approach to Diversity Awareness in EMDR (Dr. Arielle Schwartz and Barb Maiberger presented this at the 2014 EMDRIA Conference)
Resilience Psychology:  A Strength-Based Approach to Trauma Recovery
Complex PTSD for PESI