The Power of Positive Change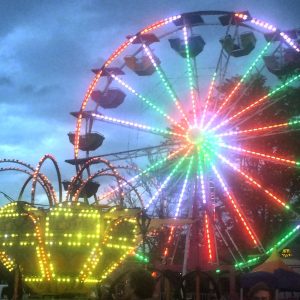 Do you ever notice how one small positive change can shift your perspective? Recently, I had one of those rough days and was feeling irritable and down. I decided to get out for a walk anyway. After ten minutes, I began to notice the subtle colors of the clouds as the sun lowered in the sky. The feeling of the wind on my skin helped to lift my spirits as I reclaimed a sense that "everything was going to be okay." Before long I had a familiar spring in my step…I had caught what Alex Korb calls The Upward Spiral (New Harbinger, 2015).
Whether you are recovering from trauma or facing lifelong depression, the upward spiral can help you focus on the cumulative effect of the small changes you can make to improve your mood each and every day. Korb offers a recipe for a balanced life with a cup of positive thinking, a heaping tablespoon of good habits, and a sprinkle of mindfulness.
"There are many ways to overcome obstacles and create positive change; you might choose exercise, therapy, relaxation, meditation, art, music, or keeping a gratitude journal. Most importantly, only you know what brings you joy. Once you find a recipe that works in your life, I invite you to commit to a regular practice devoted to bringing balance and resilience to your life. The combined power of your chosen practices can help you catch the upward spiral. Not only do you benefit, but research indicates that resilience is contagious—that we benefit vicariously by witnessing each other overcome challenge."
-Dr. Arielle Schwartz