Bringing the Exile Home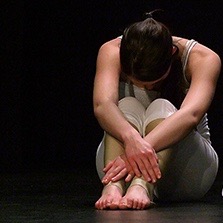 Shame is a wound of not belonging. It leaves you feeling like an exile; a stranger in a strange land. Shame might come as a result of feeling different or not understood in your family. Shame is also connected to childhood abuse or neglect (You can read my blog on Shame in Complex PTSD here). Or, perhaps you were excluded, belittled, or bullied in school due to social or cultural differences. An important key to healing from shame is recognizing that inside of your embarrassment, sense of failure, or experience of rejection lies your undeniably legitimate human needs.
Most importantly, shame does not happen in a vacuum. This wound occurs in interpersonal and environmental contexts. Therefore, healing needs to occur not only within the self, but also within a social context. We all need to feel connected to others. We need to know that we are not alone in this the imperfect journey of being human.
"When we feel heard and welcomed by another, we have the opportunity to reclaim a sense of belonging. This foundation of being seen and understood helps each one of us become more of who we are meant to be. Through this process of belonging and becoming we take one important step closer toward healing from shame and reclaiming our wholeness."
–Dr. Arielle Schwartz Continue reading →