EMDR Therapy for PTSD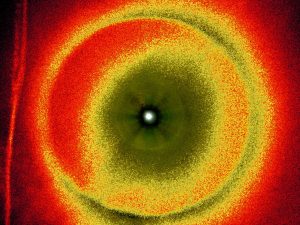 Traumatic experiences can derail your life unless you have a way to process the event. EMDR Therapy helps you work through these difficult feelings and gets you back on the right track. The developer of this approach to trauma treatment, Francine Shapiro, says that we all have an innate capacity to process information and learn from all experiences, even difficult ones. She calls this process Adaptive Information Processing model. However, trauma can interrupt this natural process and can lead to distressing symptoms unless you have an opportunity to process the emotions and memories related to the event.
How does EMDR Therapy work? In order to better understand this process, we turn our attention to the way that memories are stored in the brain as a form of neural networks. A neural network is a group of interconnected brain cells (neurons) that fire together. Traumatic memories are maintained as maladaptive neural networks that result in a limited ability to adapt, process, and resolve traumatic stress. You can think of this like a record that has a scratch in it. The needle will skip on that spot repeatedly unless we intervene. (If you were born after record players went out of use, you can think of a CD that keeps getting stuck in the same spot).
"EMDR Therapy changes maladaptive neural networks by connecting the traumatic memory with new information. The distressing thoughts and emotions are blended with new positive thoughts and emotions; embodied awareness allows frozen sensations in the body to resolve through healing movements."
-Arielle Schwartz