Learning to Love after Loss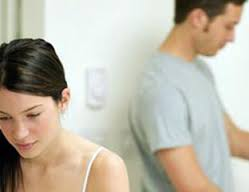 Having a history of trauma can lead to challenges in our relationships. Perhaps you have habitually avoided conflict, withdrawn out of fear, felt intolerant of rejection, or pushed people away when they got too close. These defensive strategies can lead to relationships that are consistently argumentative, disconnected and cold, or painfully superficial.
Trauma recovery helps us to build our capacity to handle conflicts with equanimity. Rather than needing to make yourself or another person wrong, you can learn to work through difficulties in a way that deepens your connections with others. It is important to know that you can work through ruptures of connection and create a positive outcome. Ultimately, it is possible to learn to trust that small amounts of disconnection and conflict can actually can lead to deepened sense of trust and love.
"Healthy conflict requires tolerance for difference, disconnection, and discord. Letting someone know that they have hurt your feelings can feel frightening. Taking responsibility for hurting someone you love can evoke shame. It takes wisdom to refine primal reactions into caring, thoughtful responses."

-Dr. Arielle Schwartz

Continue reading