Healing from Developmental Trauma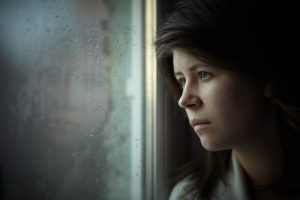 Traumatic experiences are by their very definition frightening and overwhelming. Events such car accidents, natural disasters, or acts of violence, change our familiar orientation to the world. It is common to feel flooded with powerful emotions, sensations, or memories as we adapt to new and often unwanted reality. Sometimes we start to avoid places reminiscent of the trauma. Or we might have or have intrusive memories and feelings. Post Traumatic Stress Disorder (PTSD) refers to the presence of these symptoms well after the event is over.
There is another kind of post traumatic stress called Complex PTSD, also known as Developmental Trauma Disorder or Complex Trauma. When you experience childhood neglect or chronic abuse your primary orientation to the world is one of threat, fear, and survival. Untrustworthy parents or caregivers leave you untrusting or confused about what constitutes a loving relationship. Fear and lack of safety leaves you scanning your environment for potential threats. A neglected or abused child will rely upon built-in, biological protection mechanisms for survival to "tune out" the threat. Patterns of fear and dissociation inform the developing body and mind.
"Adults abused as children often report feeling helpless, hopeless, despair, deep loneliness, shame, unfairness, injustice, sweeping depression, and suicidal thoughts. Many continue to push the scary, yucky, painful, and confusing feelings far away by resorting to learned dissociative patterns. Even though you are safe now, it can feel overwhelming to acknowledge remnants of historical threats held in body, emotions, and mind. We heal early developmental trauma within a safe relationship that is respectful, predictable, consistent, non-defensive, and has clear boundaries. Gently we redefine our capacity for relationship with a trustworthy other. Slowly we rebuild faith in ourselves."
-Dr. Arielle Schwartz