A Podcast with Sounds True
Recently, I had the honor to have a heartfelt conversation with Tami Simon with Sounds True, host of Insights at the Edge Podcast. Within this podcast, I share aspects of my personal journey through trauma recovery. You will learn some of my favorite healing resources and tools to help you find your own sense of being at home in your body. Discover the healing power of choice, movement, imagination, and how grounding can be a relational experience.
We deepen into a conversation about my passion for resilience and The Post-Traumatic Growth Guidebook which explores some of the key ingredients to transform trauma into the gold of self-awareness by walking your own Hero or Heroine's journey.
Trauma Recovery: A Mind-Body Approach to Becoming Whole
It has been a true honor to partner with Sounds True to create this audio program. Trauma Recovery brings to you a compassionate and practice-oriented audio resource for transformation and growth. Intended to complement one-on-one therapy, this course guides us into the current research on PTSD and complex PTSD (trauma caused by multiple events), symptoms, and the most effective modalities?enriched with many guided exercises. You'll explore: the neurobiology of PTSD, somatic (body-based) therapies, trauma-specific mindfulness practices, cognitive behavioral strategies, EMDR, parts work therapies, relational-cultural therapy, and more.
Highlight from the Trauma Recovery program:
Session One: Understanding Trauma
Session Two: Trauma and the Body: Healing Trauma Through Embodiment
Session Three: The Fertile Ground of Resilience
Session Four: The Curious Paradox Between Acceptance and Change
Session Five: The Hero's Journey and Trauma Recovery
Session Six: Awakening Your Potential and Post-Traumatic Growth
Post-Traumatic Growth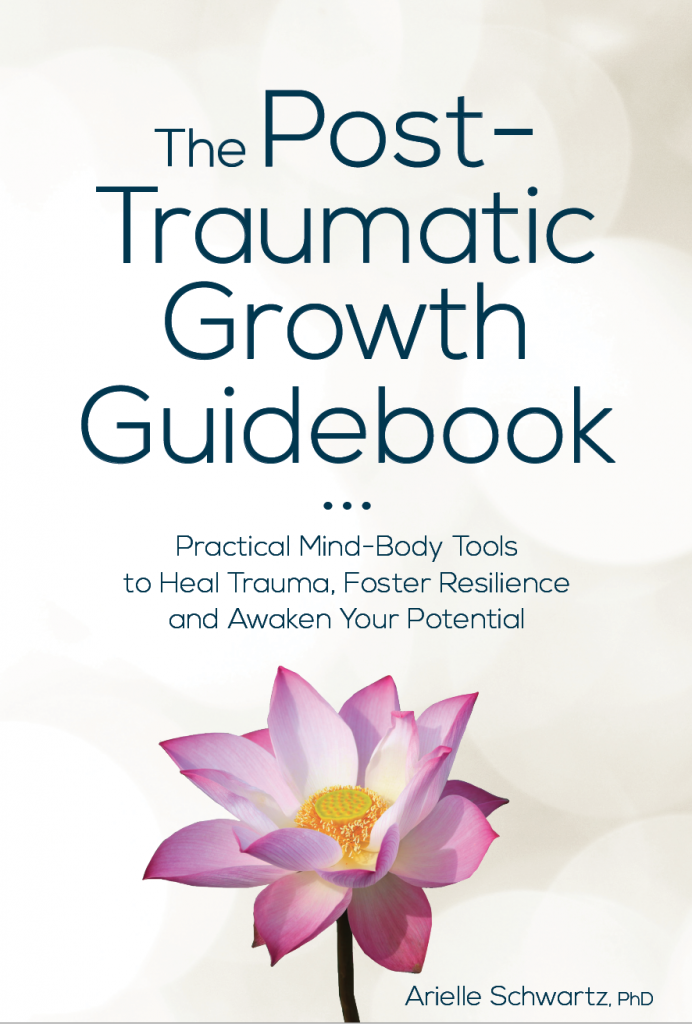 Resilience is defined as an ability to flexibly adapt to challenging, adverse, or traumatic life events. This ability to "bounce back" from traumatic events is deeply connected to having the opportunity to work through difficult life experiences. Resilience is not a trait that you either have or do not have; it is a set of strategies that can be learned and practiced.
Resilience is both a process and an outcome that involves practices help you to build a sense of strength and self-confidence. The deep, inner work of healing from trauma eventually allows you to emerge back into the world with your gifts—your unique contributions to the world. You might feel a yearning or longing to fulfill your potential by expressing more of your heart, sharing the knowledge you have gained, and bringing your gifts out to the world.
As a process, resilience involves engaging in behaviors that support your wellbeing each and every day. For example, you might go to therapy, learn to meditate, write in a journal, take daily walks in nature, or develop a creative practice. You have an opportunity to realize that feeling and expressing painful emotions is part of a path of self-discovery.
Being resilient does not mean that you won't experience difficulty. Rather, it means that you can cultivate the skills needed to respond effectively to difficult experiences. You learn to break down overwhelming experiences into smaller, more accessible chunks, which allows you to gradually process painful events. You learn to attend to difficult life events of your past without allowing your history to define you. In this way, you expand your lens to focus on possibilities instead of just problems.
Most importantly, you can support your resilience with the belief that your choices and behaviors make a difference in the outcome of your life. This gives you the confidence that you are in charge of actively creating opportunities that allow you to overcome barriers in your life.
One of the most powerful components of a transformational journey into post-traumatic growth is that it allows you to take personal responsibility for the narrative that defines you and your life. By consciously attending to the voice or narrator of your personal story, you can discover whether your story is one of hope and optimism, or if it is a pessimistic story full of disappointment and resignation. You get to write the script. You are allowed to revise your story until you arrive at a satisfactory conclusion, one that supports your growth after trauma. This does not mean that you can change what happened in your past. However, you can work through the pain of your past until you find resolution in the here and now.
The deep, inner work of healing from trauma eventually allows you to emerge back into the world with your gifts. Post-traumatic growth provides an opportunity to shift your focus away from yourself by exploring how you might give back to others and the world. We become more human when we focus on loving another person or serving a cause that is greater than ourselves.
About Dr. Arielle Schwartz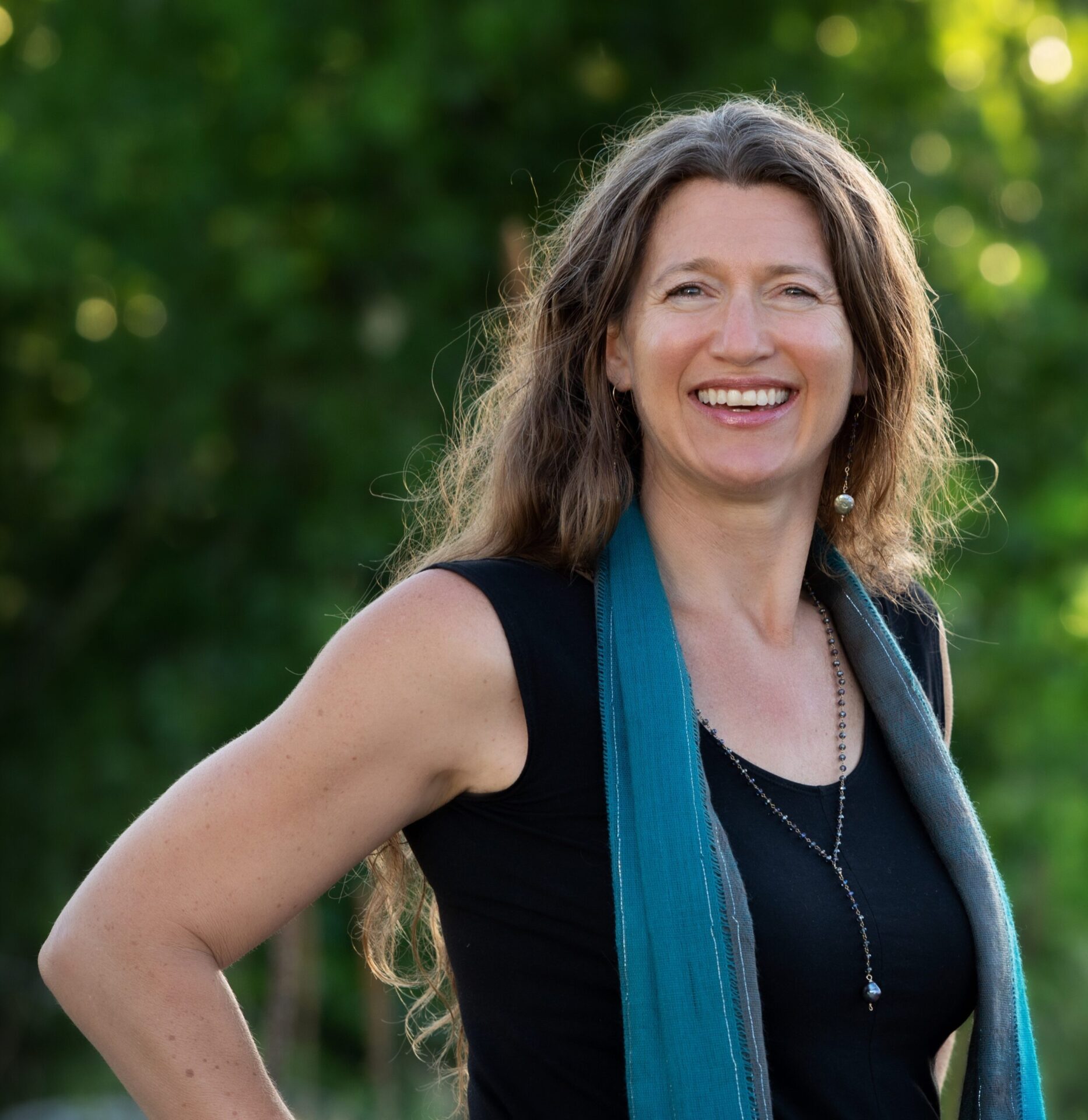 Arielle Schwartz, PhD, is a psychologist, internationally sought-out teacher, yoga instructor, and leading voice in the healing of PTSD and complex trauma. She is the author of five books, including The Complex PTSD Workbook, EMDR Therapy and Somatic Psychology, and The Post Traumatic Growth Guidebook. Dr. Schwartz is an accomplished teacher who guides therapists in the application of EMDR, somatic psychology, parts work therapy, and mindfulness-based interventions for the treatment of trauma and complex PTSD. She guides you through a personal journey of healing in her Sounds True audio program, Trauma Recovery. She has a depth of understanding, passion, kindness, compassion, joy, and a succinct way of speaking about very complex topics. She is the founder of the Center for Resilience Informed Therapy in Boulder, Colorado where she maintains a private practice providing psychotherapy, supervision, and consultation. Dr. Schwartz believes that that the journey of trauma recovery is an awakening of the spiritual heart.