Ahimsa and the Open Heart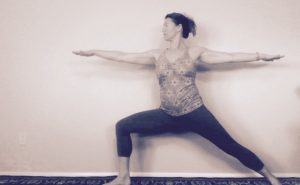 I spend a good amount of time in what I call peaceful warrior pose. This posture reminds me of the powerful combination of staying grounded, powerful, and simultaneously open hearted.
In response to the ongoing, daily barrage of news reporting violations and violence, I set my sight on an intention of nonviolence.
I believe that nonviolence starts right here, with me…with my thoughts, my words, my actions. Nonviolence starts with what I say to myself; how I talk to myself in my head. Nonviolence is about finding a capacity to hold myself and others with loving kindness.
Nonviolence is about letting go of my need to be right, for this inevitably makes another wrong. It is about coming to the table interested in listening to another with an open heart. Continue reading →