A Compassionate Approach to Care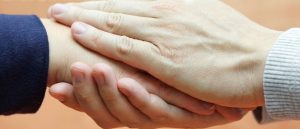 This post addresses a difficult subject matter in regards to secondary gains in the treatment of chronic pain and illness. Hopefully, you will find that I bring a compassionate lens to the topic. A view that recognizes the frustrations that can arise when complex psychological factors are not addressed in trauma treatment and a perspective that does not blame the client.
Traditionally, the term secondary gain has been linked to clients who exaggerate physical symptoms of pain or illness or who fail to improve in treatment in order to receive certain advantages such a financial or housing support. However, clients who malinger or create factitious symptoms are actually quite rare. It is much more common that secondary gains aim to attend to deep unresolved attachment wounds or they are a way to achieve recognition of legitimate suffering. A concept closely related to secondary gains is the understanding that coupled with these gains are their related losses. Such losses are the genuine needs that are not being met in the client's world currently.
"If you feel frustrated that your symptoms of pain or illness are not going away it can be valuable explore secondary gains sensitively and compassionately. This post attends to the importance of recognizing secondary gains in a way that does not blame you, the client. The goal of identifying secondary gains is to provide clarity about trauma targets that need to be addressed in order for treatment to be successful."
-Dr. Arielle Schwartz