Trainings and Presentations

2023 Courses:
Fall 2022 Courses:
On-Demand Courses:
---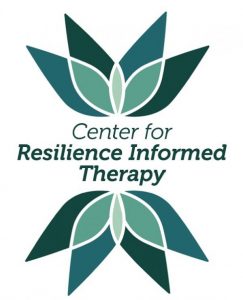 Recorded Webinar Topics:
Vagus Nerve Yoga: Simple Practices to Enhance Wellbeing
Resilience Informed Therapy
Vagus Nerve and Trauma Recovery
Somatic Psychology
Addressing Dissociative Symptoms in Complex PTSD
---
Upcoming Events:
Applied Polyvagal Theory in Yoga: Simple practices to enhance wellbeing
On-Demand
This 4-hour training provides 2 hours of on-demand recorded lectures with Dr. Arielle Schwartz sharing her unique application of the polyvagal theory to the practice of yoga. These lectures are accompanied by a 1-hour guided physical yoga practice in which you are invited to move and breathe allowing you to experientially embody and integrate the course material. This course concludes with a 1-hour recorded discussion between Dr. Schwartz and Dr. Porges which explores topics such as:
compassion based practices to facilitate greater resilience within the nervous system

conscious breathing to work with imbalances in the autonomic nervous system

how yoga asana and movement can assist in reducing physical and emotional pain

the key role of co-regulation in facilitating an optimal healing relationship
Through the lens of polyvagal theory, you will learn all about how the vagus nerve is a bi-directional information highway between mind and body—more importantly, you will learn to fine-tune your health with breath, movement, and awareness practices that become the building blocks of a life-changing daily practice.
Integrative Somatic Trauma Therapy Certificate
September 24, 2021-December 15, 2021
This unique 3-month online certificate program is designed for individuals, practitioners and educators wanting to explore a unified somatic approach to trauma-informed care: including a deeper understanding of the body's relationship with social, environmental, developmental, relational, spiritual, and cultural wounding and healing.
Bringing together world renowned Somatic Trauma Therapy teachers into one program, our intention is to offer a holistic framework for understanding and working with trauma from a body-centered perspective. This extraordinary program offers a collection of practical tools that will help you access the innate wisdom that guides the healing process for yourself and your work with others.
Applied Polyvagal Theory in Therapeutic Yoga, Levels 1 & 2
November 6th-21st, 2021 & January 15th-23rd, 2022
You are invited to step into a journey of empowerment, to become the spiritual warrior, and to engage in a quest for wholeness. 
This 2-part training, comprised of Level 1 and Level 2, will guide you through an experiential journey to support your wellness while connected to our online Embody Lab community.
Stress and trauma can lead to imbalances in the physiology of the autonomic nervous system. If these imbalances are left unaddressed, they can lead to mental and physical health problems. Perhaps you are an individual who suffers with anxiety, depression, or the symptoms of post-traumatic stress. Maybe you are a therapist or yoga instructor who works to support the well-being of others. In either case, this course is developed to support you.
Both Levels 1 and 2 comprise eight hours of study each, totaling 16 hours all together. Each two-hour gathering (4 per level) focuses on encouraging your sense of connection in a caring online community, offers teaching about Applied Polyvagal Theory in Therapeutic Yoga, and guides you through an experiential yoga practice. You are invited to step into a journey of empowerment, to become the spiritual warrior, and to engage in a quest for wholeness.
Trauma Super Conference
December 3-9, 2021
Did you know that chronic pain, fatigue, anxiety, relationship issues, and financial stress are all often caused by unresolved trauma?
If you'd love to start healing on the deepest physical, mental, and emotional levels as a means of living your best life, join in for the 
Trauma Super Conference where 70+ experts will explore the long-term impact of trauma on your physical, mental, and emotional wellbeing. 
During this free online event, these world-renowned doctors, psychologists, healers, scientists, researchers and more will share their proven tools and strategies for healing on every level. 
2-Day Intensive Trauma Treatment Certification Workshop: EMDR, CBT and Somatic-Based Interventions to Move Clients from Surviving to Thriving
Attend January 10-11, 2022 or April 11-12, 2022
Transform your practice with this intensive 2-day Certification Workshop that will provide you with effective strategies and interventions from EMDR, CBT, somatic approaches, and narrative therapy so you can take your trauma treatment to the next level!
You'll learn how to properly assess clients, effectively stabilize them in preparation for treatment, help them safely reprocess traumatic memories, and develop the resources they need to achieve and maintain recovery. You'll also get detailed guidance on overcoming scenarios involving anger, resistance, and suicidality that can leave you exhausted and uncertain of how to move your most challenging clients forward.
Best of all, upon completion of this live training, you'll be eligible to become a Certified Clinical Trauma Professional (CCTP) through Evergreen Certifications. Certification lets colleagues, employers, and clients know that you've invested the extra time and effort necessary to understand the complexities of trauma counselling. Professional standards apply. Visit www.evergreencertifications.com/CCTP for details.

Narcissistic Abuse and Gaslighting Summit: Treatment Tools to Break the Bonds of Emotional Manipulation and Reclaim Personal Power
January 27-28, 2022
My talk is titled: "Complex Trauma: Create Change with Parts Work, Somatic Psychology and EMDR" and will be held on Friday, January 28, 2022.  
When children are raised by narcissistic or emotionally abusive parents they're often drawn as adults to unhealthy relationships that replicate the abuse. The resulting trauma is complex and requires complex treatment.
In this session, you'll go beyond the limitations of standalone therapies with Dr. Arielle Schwartz, psychologist, best-selling author and a leading voice in the healing of complex trauma. Join her and explore how somatic psychology, parts work therapies and EMDR can be integrated to manage emotional and psychological dysregulation states for safe and effective treatment of relational abuse survivors.
The Healing Trauma Certificate Program
The Healing Trauma Certificate Program Is A Nine-Month Training to Regulate Your Nervous System, Embody Safety, and Become a Healing Presence.
With the Healing Trauma Certificate Program, renowned psychotherapist and expert in trauma treatment Dr. Jeffrey Rutstein invites you to participate in a transformational nine-month "blended learning" event combining virtual live sessions and self-paced learning to explore trauma—what it is, how it impacts us, and how we can cultivate skills to grow from adversity.
Featuring teachings and practices from an esteemed collection of educators, researchers, and clinical practitioners, this program will give you the tools to more deeply understand your responses to trauma, anticipate your triggers, and uncover the solid ground within you during times of upheaval. This program speaks to the pain, trauma, and loss present from the pandemic, and from all the events in our largely unstable world right now.
Devoting yourself to this program will be a gift to yourself and others—an enriching, life-changing event with effects that will ripple over generations. For helping professionals of all kinds, parents, therapists, massage therapists, yoga teachers, leaders, coaches, educators, and more, this program takes great strides in closing the gap that is dividing us all.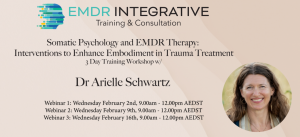 Somatic Psychology and EMDR Therapy: Interventions to Enhance Embodiment in Trauma Treatment
February 2, 9, and 16, 2022
At this 3-day workshop, Dr Arielle Schwartz teaches Somatic Psychology and how it interfaces with EMDR Therapy. When clients suppress emotions, they can present somatically. Traditional approaches to therapy attend to the cognitive and emotional aspects of clients' lives, while the somatic experience is often left out of the room. "Talk therapy" can have limited effectiveness for clients with somatization symptoms, developmental trauma, dissociative defenses, or debilitating feelings of shame. It is therefore, important for therapists to become skilled at working with client's nonverbal and somatic communications. Interventions to enhance embodiment in trauma treatment expand the therapeutic experience beyond where words can take a client.
Somatic Psychology brings the body into therapy by highlighting physiological patterns and their influence on human behavior. In this workshop, you will learn the history of somatic psychology and foundational principles that underlie this work. Interventions are drawn from a wide range of somatic psychotherapy modalities including Integrative Body Psychotherapy, The Hakomi Method, Body-Mind Psychotherapy, Authentic Movement, Formative Psychology, Focusing,The Moving Cycle, Somatic Experiencing, and Sensorimotor Psychotherapy. Most importantly, you will be introduced to the underlying principles that comprise a unified approach to somatic psychology as a trauma treatment.
In this engaging and informative training, you will learn the science of embodiment and why somatic psychology is essential for helping clients work with dysregulated affect and arousal states that accompany PTSD. We will explore how to integrate body centered interventions into EMDR therapy. Throughout the 3-days, Dr Schwartz will discuss specialized treatment considerations that allow clinicians to address preverbal trauma memories, attachment trauma, and somatization symptoms. We conclude with a focus on somatic approaches to self-care for therapists to address vicarious traumatization and burnout.
Il Femminile In Psicoterapia (Italy)
February 10-April 5, 2022 (My presentation: March 16, 2022)
Based upon twenty-five years as a psychologist, somatic psychotherapist, and certified yoga teacher, Dr. Arielle Schwartz provides insight into why embodiment and therapeutic yoga is particularly valuable for women as they embark upon their journey of trauma recovery. You will learn breath and movement interventions that you can bring into your therapy practice to help women befriend their bodies as part of the healing process.
At this engaging and interactive webinar, "Women, Embodiment, and Trauma Recovery: Befriending the Body," Dr Arielle Schwartz explains how, as therapists, we can help our clients identify healthcare goals and work through barriers that might interfere with their ongoing health and wellbeing. We evaluate the ways in which trauma impacts women's health and how shame and self-sabotage creates barriers to wellbeing.
Dr. Arielle Schwartz will take you through an interactive exploration of the mind-body therapies for vagus nerve regulation. You will learn about her approach to applied polyvagal theory in therapeutic yoga for trauma recovery and discover leading-edge strategies that allow you to successfully address the dysregulated arousal states that arise as a result of trauma. She explains practical tools to increase resilience and shares her strength-based approach to enhance post-traumatic growth.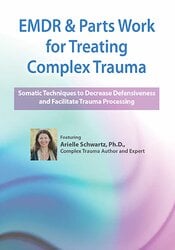 EMDR & Parts Work for Treating Complex Trauma
Attend February 14, 2022 or March 17, 2022
For years I got stuck with my complex trauma clients.
The traditional standalone approaches everyone recommended seemed to fail me as my clients' unresolved conflicts kept sabotaging our efforts toward healing. Session after session I was met with defensiveness and resistance. It was exhausting…and soon doubt and frustration started to creep in.
But one day the solution became clear — complex trauma requires complex treatment — not a standalone therapy.
Now in this one-day webinar I'll show you how you can more successfully access deeply rooted pain points and move clients past the internal conflicts that hang them up in treatment by integrating elements of EMDR with skills from a parts work approach!
Join me for this unique, advanced level trauma treatment course, so you can:
More safely gather your client's trauma history
Manage dissociation and fragmentation in clients using skills from parts work therapy
Create a safe healing environment using modified EMDR therapy protocols
Confidently use relational skills and somatic therapy for improved complex trauma treatment
Making the change to an integrated EMDR and parts work approach turned my treatment completely around. Since that day I've found tremendous success with my clients, authored several books on complex trauma and trained thousands of clinicians.
Don't miss this chance to take your complex trauma treatment to the next level!
Somatic Transformation: A Workshop with Staci K. Haines
April 13, 2022
In this 90-minute program, Staci K. Haines will introduce the Reimagine community to somatic practices in order to take heart-centered action and sustain ourselves in these difficult times. Staci will guide us towards greater awareness of survival strategies (e.g., fight, flight, freeze, etc.) that dwell in our thoughts and bodies. At the same, we will discover the possibility of transforming those adversities into opportunities for growth. Participants can either sit or stand during the workshop.
This workshop will be preceded by a 25-minute conversation between Staci and myself, wherein I will bridge the theory and practice of post-traumatic growth and generative somatics.
Preverbal, Nonverbal & Implicit Memories: The Keys to Addressing Developmental Trauma
April 27-28, 2022
Often the most persistent trauma symptoms are connected to events for which our clients have no clear memory. Perhaps they were told that their life is a result of an unwanted pregnancy, they endured medical complications at birth, grew up neglected or suffered child abuse. In addition to these memories, some clients are unable to remember traumatic events that occurred later in life. Such preverbal and nonverbal memories – which are maintained as psychophysiological arousal and affective states called implicit memories – typically do not have associated words or a clear and coherent narrative. Rather, these manifest as flashes of images, disconnected fragments or uncomfortable physical sensations with no known cause. Addressing the verbal or narrative component of memories may allow the narrative to change but will not address disturbing sensations that dominate and interfere with our clients' lives. Most importantly, therapists may ask, is healing possible if a client is unable to remember their traumatic events?
Practical Strategies for Complex PTSD: An Integrative Mind-Body Approach to Treating Repeated, Chronic, and/or Developmental Trauma
April 29, 2022
This program will explore the primary symptoms of Complex PTSD (C-PTSD) and provide participants with practical mind-body therapy tools that they can integrate into their work with clients to help them manage intrusive symptoms such as flashbacks, develop emotion regulation, and build distress tolerance. C-PTSD often involves having an extensive history of trauma that begins in childhood and continues into adulthood with layers of personal, relational, societal, or cultural, losses.
In this training, participants will develop confidence in your ability to organize and prioritize your client's treatment goals. Participants will learn how to compassionately and effectively work with clients who have experienced multiple traumatic events and prolonged trauma exposure. Participants will learn strategies that will allow you to help clients with dysregulated affect and arousal. This experiential workshop is based upon Dr. Schwartz's integrative mind-body treatment manual for Complex PTSD which combines relational psychotherapy, EMDR Therapy, Parts Work Therapy, Somatic Psychology, and mindfulness based therapies. Participants will leave this seminar with practical tools that facilitate a strength-based approach to trauma recovery and increased resilience in your clients.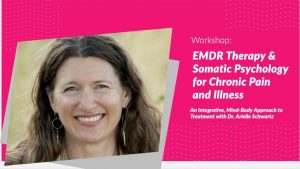 EMDR Therapy & Somatic Psychology for Chronic Pain and Illness, Hosted by EMDR & Beyond
May 16-17, 2022
In this engaging and informative two day Live Webinar training by Dr. Arielle Schwartz, you will learn a biopsychosocial model of care which takes into account objective physical and biological factors of pain and illness as well as factors that are psychological or psychogenic in origin. Within this training, you will develop an understanding of the polyvagal theory as related to trauma recovery. A biopsychosocial approach assists clients to increase their sense of control, self-efficacy, and self-regulation regarding the intensity and duration of disturbing physical symptoms.
You will learn tools to address client experiences related to medical mismanagement, invasive medical procedures, or the lack of control that commonly arises with chronic pain and illness. Treating somatic disorders and illness can be challenging; especially when the etymology lies in complex, developmental trauma. Therefore, you will be guided to assess for dissociation, lack of affect tolerance, or secondary gains that may block successful resolution of traumatic events.
This is an intermediate program for all mental health professionals, and it is worth 12 EMDRIA credits/12 CEs.
---
Purchase Previous Trainings: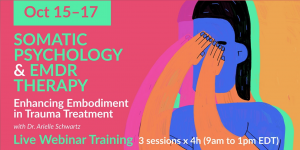 In the recording of this 3-day live webinar, Dr. Arielle Schwartz offers an experiential workshop on Somatic Psychology and how it interfaces with evidence based trauma treatments. When clients suppress emotions, they can present somatically. Traditional approaches to therapy attend to the cognitive and emotional aspects of clients' lives, while the somatic experience is often left out of the room. "Talk therapy" can have limited effectiveness for clients with somatization symptoms, developmental trauma, dissociative defenses, or debilitating feelings of shame. It is therefore, important for therapists to become skilled at working with client's nonverbal and somatic communications. Interventions to enhance embodiment in trauma treatment expand the therapeutic experience beyond where words can take a client.
---
Learn More about Upcoming Trainings:



Online and Live Trainings with NSCIENCE


Past Trainings/Presentations
EMDR Therapy and Complex PTSD

EMDR and Dissociation: Reflections, Considerations, and Cases
EMDR Therapy Tools for Attachment Trauma
Play Therapy and EMDR for Children
Embodied Culture: A Somatic Approach to Diversity Awareness in EMDR (Dr. Arielle Schwartz and Barb Maiberger presented this at the 2014 EMDRIA Conference)
Resilience Psychology:  A Strength-Based Approach to Trauma Recovery
Complex PTSD for PESI