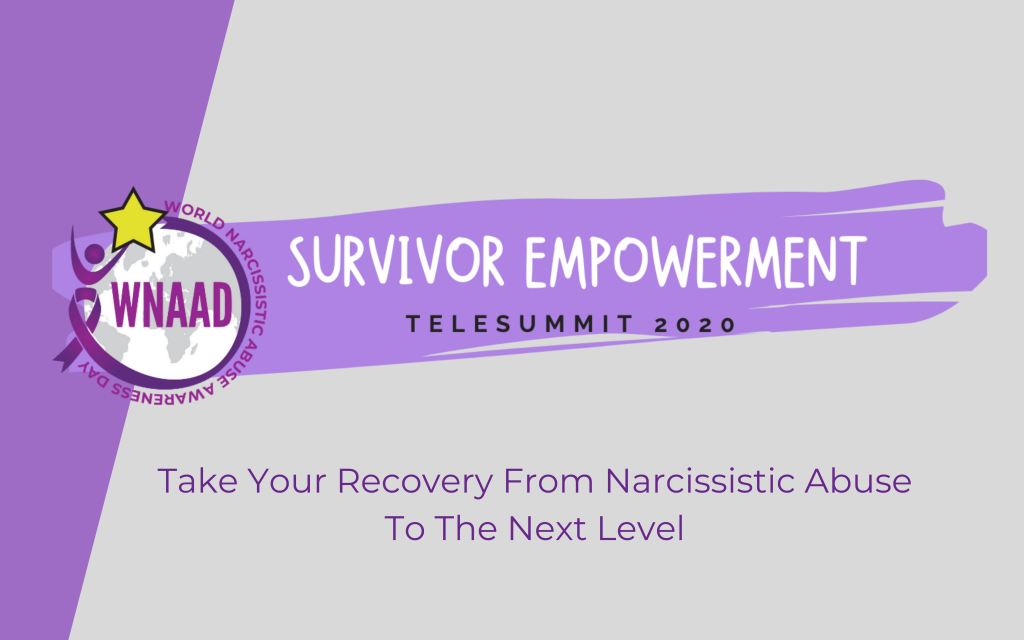 Have you been in a toxic, pathological, or narcissistic relationship? Has it produced confusion, shame, infuriating craving for the relationship, and an inability to break free physically or psychologically?

I am excited to be part of The Fourth Annual World Narcissistic Abuse Awareness Day (WNAAD) Tele-summit. World Narcissistic Abuse was awarded its own recognition day, which is June 1st of every year.

It is recognized as a day of awareness because it is estimated that over 100 million, that's right MILLION, people have been harmed by someone else's personality pathology. That harmful impact is often related to symptoms like intrusive thoughts, craving of the relationship, anxiety, sleeplessness, loss of concentration, trauma disorders, reduced functionality personally, professionally and in parenting, hypervigilance, and cognitive dissonance.

Survivors of narcissistic relationships can spend years, even decades with unresolved symptoms that are often enhanced by needed continued contact with the partner in parenting or returning again and again to court and the legal abuse it inflicts.
That's why WNAAD stepped up to be the first to create a tele-summit to spread awareness AND bring together some of the field's best professionals to provide world-class recovery insights.

This online event has generously provided that you can listen to as many of the over 20 interviews for free that you would like on June 1st and June 2nd. My interview is called, Complex PTSD: Understanding and Healing The Wounds of The Past To Live More Fully In The Present, and I hope you will listen in.
Beginning on June 1st and lasting until June 2, 2020, over 20 therapists, legal professionals, and other industry professionals will present topics that will infuse survivor's recovery with needed actionable steps to reduce trauma symptoms. We hope you will be one of the over 20,000 expected to listen in and benefit from specialists in narcissistic abuse.

Here's just some of what you'll learn from 23 relationship experts, psychologists, best-selling authors & more:
Learn best practices and research-oriented strategies for healing the trauma of narcissistic abuse
Utilize the personality science of why you are targeted to avoid future victimization by guarding the personality traits that are heavily targeted
Apply the steps to decrease your cognitive dissonance and better understand the connection between cognitive dissonance and trauma bonds to move forward
Spot warning signs of pathological individuals and why they are so damaging
Avoid common myths and misconceptions about personality disorders and how they entrap survivors
Reduce the symptoms of narcissistic abuse mentally, psychologically and physically while increasing your well-being
Benefit from the neuroscience behind your symptoms so you can utilize what works and stop doing what worsens your brain functioning
Better guard yourself in challenging relationships with narcissistic family members
Dig into family of origin issues and its connection to codependency
Understand abuser characteristics and how to identify dangerous partners
Discern the intricacies of gaslighting so you can protect yourself
Receive in-depth information about court-related issues including what you need to know to win against a narcissist in family court, child custody with a narcissist, how to protect your children in court, why the court's miss 'dangerousness' and why it can be so harmful to children
CLICK HERE TO RESERVE YOUR SPOT IN THIS YEAR'S TELE-SUMMITT.
Here is the lineup of speakers. You may recognize their names or have read their books:
1. Donna Andersen
2. Shari Botwin, LCSW
3. Dr. Anne Brown PhD
4. Sandra Brown, MA.
5. Eric Casaccio
6. Laura Charanza
7. Dr. Ramani Durvasula PhD
8. Melanie Tonia Evans
9. Dr. Rhonda Freeman PhD
10. Tanya Gaum M.Ed. MA., AMFT
11. Barry Goldstein, JD.
12. Hilary Jacobs Hendel, LCSW
13. Christine Louis de Canonville
14. Jackson Mackenzie
15. Dr. Craig Malkin PhD
16. Tracy Malone
17. Sherri Renner, JD.
18. Lisa Romano
19. Tina Swithin
20. Dr. David Wexler PhD
21. Greg Zaffuto
22. Rebecca Zung, Esq.
After you register, keep an eye out for WNAAD's email for specific details on accessing these free classes. I encourage you to share this information with anyone you think would benefit from these transformational classes. Thank you for sharing!
About Dr. Arielle Schwartz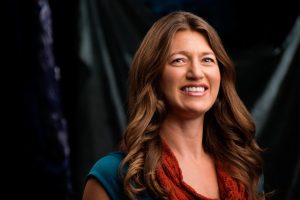 Dr. Arielle Schwartz is a licensed clinical psychologist, wife, and mother in Boulder, CO. She offers trainings for therapists, maintains a private practice, and has passions for the outdoors, yoga, and writing. She is the developer of Resilience-Informed Therapy which applies research on trauma recovery to form a strength-based, trauma treatment model that includes Eye Movement Desensitization and Reprocessing (EMDR), somatic (body-centered) psychology and time-tested relational psychotherapy. Like Dr. Arielle Schwartz on Facebook,follow her on Linkedin and sign up for email updates to stay up to date with all her posts. Dr. Schwartz is the author of four books: The Complex PTSD Workbook: A Mind-Body Approach to Regaining Emotional Control and Becoming Whole (Althea press, 2016)