Come Practice with Me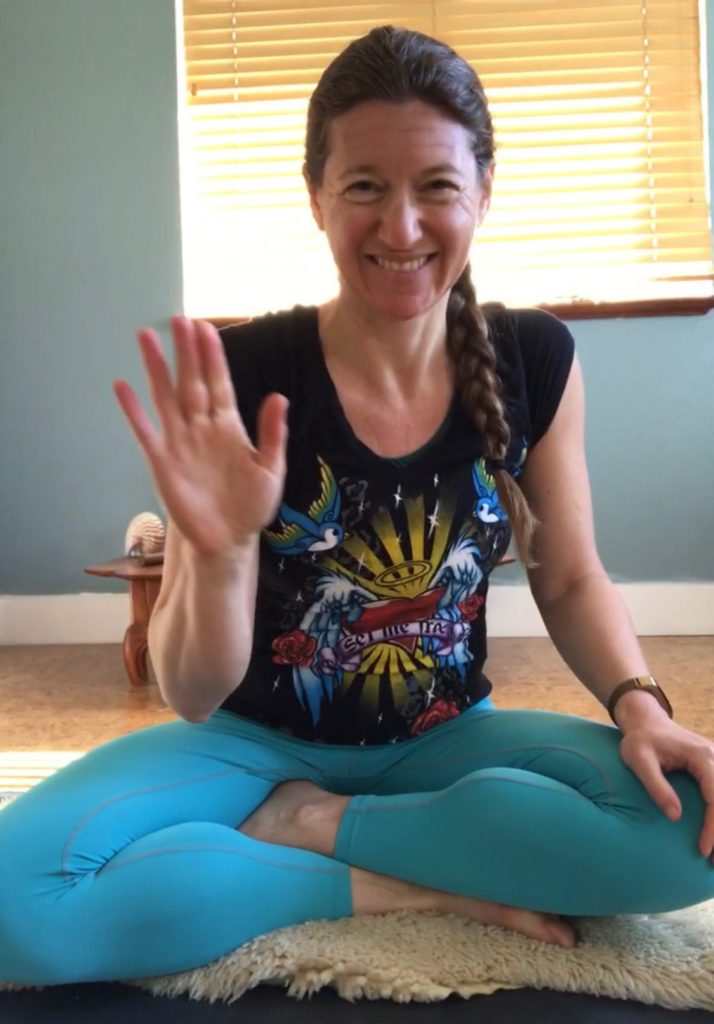 Hello friends near and far. Usually my classes are only for local students here in Boulder, Colorado. However, we are living in unprecedented times, yes? So, I have explored teaching over zoom to you, in your home.
If you'd like to practice with me live, my next class is Saturday August 1st.
All classes are donation based. If you feel moved to do so, please leave a donation by clicking below:

Recorded Sessions
In the meantime, here are 7 pre-recorded yoga sessions to support your mind, body, soul when you practice on a regular basis.
In these pre-recorded classes, I share with you some of my favorite practices that have benefitted me and my students for many years:
Embodied Yoga for Trauma Recovery
As many of you know, yoga is my daily practice. Coming to my mat during the stress of this time has been helping me stay grounded and balanced. If we haven't practiced together before, here's a little about my background. While I was introduced to yoga as a child, I officially adopted yoga as a self-care practice to manage stress and anxiety when I was in college. I have been teaching yoga for about 25 five years (since I was 22) and have designed a curriculum of therapeutic yoga for trauma recovery that I have taught for over 10 years.
One of my yoga students shared with me her story about how yoga saved her life. Life was good. She had a job she loved, was soon to be married, and had recently moved into a new home with her fiancé. Six months before the wedding she travelled to South America with her parents and without warning her mother had a heart attack and died in her arms. In shock and in grief she came home. Upon her return she attempted to re-engage her life as she had known it. But the grief, anxiety, and panic became unbearable and began to interfere with her ability to live her life…Read about how yoga changed her life here.

Embodied Yoga Summit
I had the honor of teaching a class on Vagus Nerve Regulation, Embodied Yoga, and Trauma Recovery. The summit explores the power of embodied yoga to heal, transform and awaken yourself to the vibrancy of life. Here is a link to the summit.
Here is a link to the Handouts from my presentation at the summit:
Learn more about Embodied Yoga here…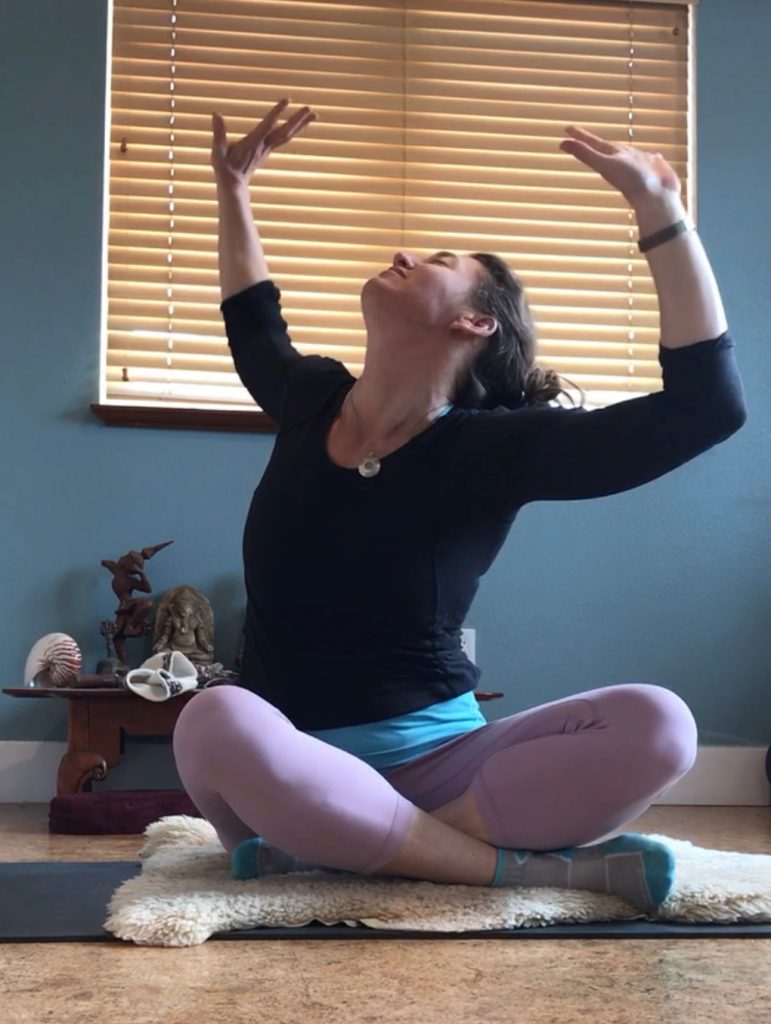 You might be wondering if this class is appropriate for you. Here is what you need to know. I do try and make my classes as accessible as possible. However, we do move while seated on the floor, having your knees down on the floor in a table shape, and laying on your back. It is possible to watch and modify by sitting in a chair and doing some of the standing postures.
You know your body best. I try my best to offer an atmosphere of listening to your body, honoring your limitations. This is what helps you practice safely. My hope is that if you join me, that you will feel comfortable to honor your body and do what is right for you!

Yoga and the Vagus Nerve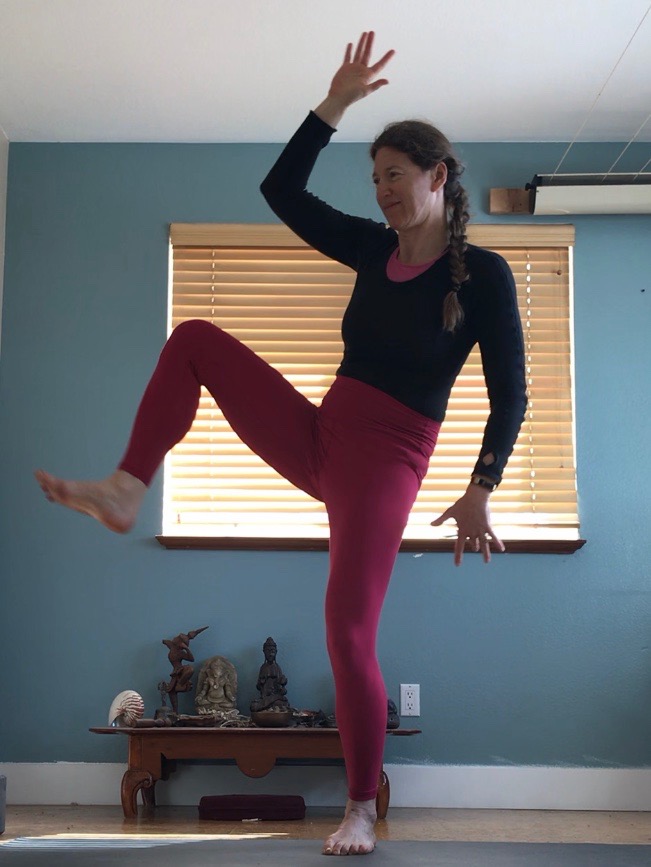 The goal of a vagus nerve yoga practice is to become increasingly flexible…not of the physical body but of the nervous system. Research has shown tremendous benefits of yoga for increased vagal tone, stress reduction, and trauma recovery. This will help you become skilled at switching between sympathetic and parasympathetic nervous system with greater ease and choice.
You can learn how to regulate the functioning of your vagus nerve with techniques such as altering the rhythm of your breath, practicing mindful body awareness, and exploring physical yoga postures to create greater choice about your level of arousal or activation. You can also gently stimulate the vagus nerve with yoga postures that open across your chest, throat, and belly.

Embodied Yoga Practice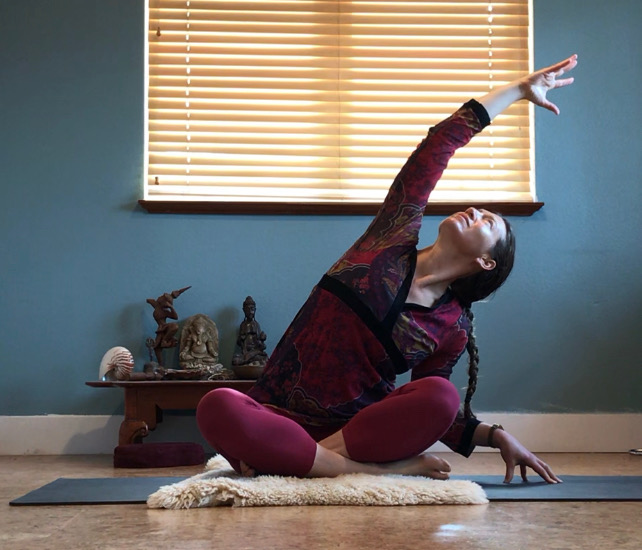 The emphasis in my embodied yoga practice is to follow what feels natural in your body. We explore certain shapes in the body as "starting place" for movement. There is no "right" or "wrong" way to do any shape.
There is no way to "fail" at yoga. Yoga means union. Union of heart and mind. Union of body and breath. Union of attention and intention. Together through these practices, you have an opportunity to connect to your strength and find a sense of balance during a very unbalanced time.

About Dr. Arielle Schwartz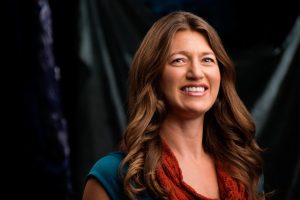 Dr. Arielle Schwartz is a licensed clinical psychologist, wife, and mother in Boulder, CO. She offers trainings for therapists, maintains a private practice, and has passions for the outdoors, yoga, and writing. She is the developer of Resilience-Informed Therapy which applies research on trauma recovery to form a strength-based, trauma treatment model that includes Eye Movement Desensitization and Reprocessing (EMDR), somatic (body-centered) psychology and time-tested relational psychotherapy. Like Dr. Arielle Schwartz on Facebook,follow her on Linkedin and sign up for email updates to stay up to date with all her posts. Dr. Schwartz is the author of four books: