The Transgenerational Train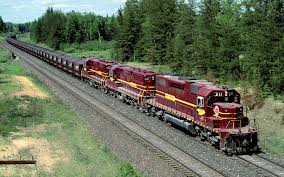 When looking at generational influences in parenting you can think of a train with the youngest generation represented by the car in the front. There is a lot of energy, zest, and excitement in the front of the train. You are ready to move forward and you see the future. The cars behind you are your parents, grandparents, great-grandparents, and so on. For this train to function optimally you do not want too much friction in the cars behind you. In fact what you want is that the momentum of previous generations is able to support the whole train to move forward.
But this isn't always the case. What if your Dad felt that he wasn't good enough for his father? Maybe your mom was neglected. Perhaps there was the death of a child that was never grieved or the influence of large scale traumatic events such as the Holocaust or Hiroshima. What if the traumas of the past remained taboo subjects that you couldn't talk about?  What if, as a child, you felt you needed to take care of your mother so much that you sometimes resent having to take care of your daughter because no one was there for you?  When previous generation's traumas or role reversals remain unprocessed it can slow down or interfere with our forward focused energy leaving us feeling heavy or stuck.
"Raising a child is one of the most courageous and vulnerable actions we can take as human beings. Shadows of the past churn and turn towards the light asking us to pay attention to unexpected feelings of ambivalence, comparison, and inadequacy in parenting. Unearthing, and addressing these feelings when they arise unwinds shame and is an essential key to healing our transgenerational attachment legacies"
-Dr. Arielle Schwartz Continue reading →